Critique
Portfolio: Tajette O'Halloran
In today's Portfolio ­ photographer Tajette O'Halloran, who loves windy weather and becomes as free as a wind herself, when she works on her projects.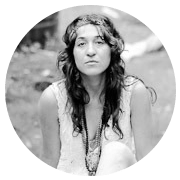 Tajette O'Halloran
Age 34
Australian photo artist, lives in Melbourne. Has been actively shooting musicians for the past several years.
Six years ago I first realized how it feels to have a camera in my hands. I studied the shooting location of movies in Sydney and Melbourne. The more photographs I made, the more I thought about photography as art. Hardly anything ever makes me as happy as the camera does.
I mostly work with the musicians now: Courtney Barnett, Oh Mercy, The Drones, Olympia, Jen Cloher, Fraser Gorman, Simone Felice. For me it is the opportunity to meet eclectic and creative people. I am always interested in what feeling they want to have after the shoot. Sometimes the performers already have their vision of the photograph, but more often I offer them a concept. In my opinion, a photograph is a success if the vision comes to life.
Having my own projects brings me the feeling of endless freedom. I take a lot from the weather and from the nature. Nobody likes windy weather, but it helps me come up with new ideas. I love the wind. This feeling for me is like the accumulation of thunderclouds, the birth of a new and uncontrolled chaos. «Deep in a Dark Reverie» Series was also inspired by the wind, it conveys the feeling of excitement and my interpretation of dreams and nightmares.
Time, inspiration, shooting location may all become a difficulty for the photographer, but all of them are passing.
I want to continue my «Christmas Time Australia». series now. I like observing people from provincial areas. I would also like to publish a photo book of my works, live in New York from time to time and have my own photo studio.

{"img": "/wp-content/uploads/2015/08/tajetteohalloran_01.jpg", "text": ""}


{"img": "/wp-content/uploads/2015/08/tajetteohalloran_02.jpg", "text": ""}


{"img": "/wp-content/uploads/2015/08/tajetteohalloran_03.jpg", "text": ""}


{"img": "/wp-content/uploads/2015/08/tajetteohalloran_04.jpg", "text": ""}


{"img": "/wp-content/uploads/2015/08/tajetteohalloran_05.jpg", "text": ""}


{"img": "/wp-content/uploads/2015/08/tajetteohalloran_06.jpg", "text": ""}


{"img": "/wp-content/uploads/2015/08/tajetteohalloran_07.jpg", "text": ""}


{"img": "/wp-content/uploads/2015/08/tajetteohalloran_08.jpg", "text": ""}


{"img": "/wp-content/uploads/2015/08/tajetteohalloran_09.jpg", "text": ""}


{"img": "/wp-content/uploads/2015/08/tajetteohalloran_10.jpg", "text": ""}


{"img": "/wp-content/uploads/2015/08/tajetteohalloran_11.jpg", "text": ""}


{"img": "/wp-content/uploads/2015/08/tajetteohalloran_12.jpg", "text": ""}


{"img": "/wp-content/uploads/2015/08/tajetteohalloran_13.jpg", "text": ""}


{"img": "/wp-content/uploads/2015/08/tajetteohalloran_14.jpg", "text": ""}


{"img": "/wp-content/uploads/2015/08/tajetteohalloran_15.jpg", "text": ""}


{"img": "/wp-content/uploads/2015/08/tajetteohalloran_16.jpg", "text": ""}


{"img": "/wp-content/uploads/2015/08/tajetteohalloran_17.jpg", "text": ""}


{"img": "/wp-content/uploads/2015/08/tajetteohalloran_18.jpg", "text": ""}


{"img": "/wp-content/uploads/2015/08/tajetteohalloran_19.jpg", "text": ""}


{"img": "/wp-content/uploads/2015/08/tajetteohalloran_20.jpg", "text": ""}