Photo project
Bodybuilder and Recreation Park: Outdoor Gym in a Hydropark in the Project of Alexey Furman
Bird In Flight asked Alexey Furman to go to Kyiv Hydropark, talk to the people who frequent the outdoor gym and find out why they go there.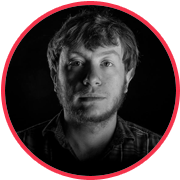 Alexey Furman,
25
Born in Kyiv. Graduated from Kyiv National Taras Shevchenko University. Studies photojournalism at the University of Missouri (Missouri, Columbia). Worked for Kyiv Post, Delo.UA, National Geographic Ukraine. Works for EPA (European Pressphoto Agency)
The outdoor gym on the left bank of Dnipro river in Kyiv Hydropark was built in the 1970's. Some of the people who come here have been doing so for the past 30 years. It was created by enthusiastic people with their own hands from any materials they could find. Everything was used – car parts, cast-iron radiators, rails, stones, wood. This is how pull-up bars, barbells, bars and dumbbells came into being. You look at some of the exercise machines, and you can't immediately say what they are for. Everything that can be lifted and carried away is chained – so that no one would steal it.
Hydropark outdoor gym was featured in Spiegel in 2012 and on TotallyCoolPix.com in 2013. It is nicknamed the roughest gym in the world.

Liosha, 20.
I first came here two years ago. I was a pimpled beanpole, my weight was only 60 kilos. I didn't have any money at 18, and then I found out about this free gym. Now I weigh 100 kilos – and I'm not on drugs, I only take protein. I am a student at the sociology and law department of Kyiv Polytechnic Institute, but I skip a lot of classes. By now I am Candidate for a Masters of Sport in powerlifting. In the time I've been coming here I obtained a Masters of Sport in press, deadlift and squats. In winter I go to "Sportlife" indoor gym, I even bought a subscription. The people are different there, of course – there are only beefcakes. Here 80% of people are good and 20% are trash.

{"img": "/wp-content/uploads/2015/07/gidropark_01.jpg", "text": ""}


Felix, 45.
I drank a bucket of vodka this year, and last year as well. I started coming here in 2006 when we sold our "dacha" (summer house). The guys I talked with here yesterday were surprised with how I manage to combine drinking and sport.

{"img": "/wp-content/uploads/2015/07/gidropark_02.jpg", "text": ""}


Volodia, 28.
I come here three times a week at least. At least! The first time I came here specifically to exercise was two years ago. I chose this place because of the fresh air. You not only train better, you live better in the fresh air.

{"img": "/wp-content/uploads/2015/07/gidropark_03.jpg", "text": ""}


Sergey.
The main reason I chose this place is fresh air. It is stuffy in the indoor gym. And here you can feel the atmosphere of sport. And you don't need to change the weight on the machines all the time. You come, you exercise, and you leave. That saves time! I've been coming here for a long time, but not regularly. In winter as well – we dress warmer and exercise. I've been wrestling since 5th grade, and then I started going to the gym.

{"img": "/wp-content/uploads/2015/07/gidropark_04.jpg", "text": ""}


Vitaliy, 30.
The first time I came here was 20 years ago. I don't know other outdoor gyms in Kyiv. Here you have everything necessary to exercise. Coming here is like a hobby. I am here 4-5 times a week. I sometimes skip about one and a half months in winter.

{"img": "/wp-content/uploads/2015/07/gidropark_06.jpg", "text": ""}


Evgeniy, 29.
I don't like working out indoors, it goes much better in the fresh air. Especially in summer – you work out, then you swim and feel great. I didn't start here, but at the Aviation University, they have another outdoor gym there. I come here all year round, although it is indeed a bit inconvenient at -23 C. I am an industrial alpinist, we are now building a 3G network.

{"img": "/wp-content/uploads/2015/07/gidropark_07.jpg", "text": ""}


Vladimir, 27.
A friend told me about this place and invited me to join. It is my fifth time here. I used to work in "Sportlife" gym, but there were some reasons for me to quit. I played different kinds of sports, I was on the Krivbass youth team. I like the fresh air here and I like it even more when it gets darker and the sun doesn't get in your eyes.

{"img": "/wp-content/uploads/2015/07/gidropark_08.jpg", "text": ""}


Nataliya, 31.
It is my third year here. Our whole family likes hanging out here. There is enough to do both for my husband and my son. He's 11. It is a family occasion, a reason to get out into nature, attend to your body. We can spend two hours here and then go on a picnic and swimming. We try to do it twice a week, at least once a week we definitely come here. In commercial fitness centers girls mostly do aerobics, and pretend that they are trying to lose weight. And here the people are experienced, they give you advice on how to exercise, and you can really get ripped. There isn't enough fresh air in the clubs. I've never been a professional sportswoman. After 1996, when Podkopaeva won the Olympics, I wanted to be an artistic gymnast. But I was twelve at the time and they didn't take me in. Now I am an IT-professional, I work in consulting.

{"img": "/wp-content/uploads/2015/07/gidropark_09.jpg", "text": ""}


Artiom, 15.
It is much cheaper to come here, and the air is fresh, too. I come here from the far end of Troeshchina district, and I have no regrets. I first came here during the autumn break. I don't know what made me come. I've known about this place for awhile. I was going to come, but had no one to go with. And then I decided that if I don't have company I should come on my own. I graduated middle school, 9th grade. There was not enough PE at school, no strength exercises, nothing much at all. I just want to be strong, that's it. I exercise for learning self-defence as well. I have boxing gloves and I practice with the punching bag here.

{"img": "/wp-content/uploads/2015/07/gidropark_10.jpg", "text": ""}


Maxim, 23.
It's been only my second week here this year. Here you can find fresh air, sun, and therefore, health. It is much more pleasant to play sports here, in the air. When the season starts, I stop going to the indoor gym and come here. This is a great place. It is unique, too – if I am right, this is the biggest outdoor gym in Europe. You can indeed find any exercise machine here. This is the main advantage of this place. And also the like-minded people. It's been five years total since I started coming here.

{"img": "/wp-content/uploads/2015/07/gidropark_11.jpg", "text": ""}


Nikita, 22.
I've been playing sports my whole life, I wrestled, and then I started going to the gym too. I started exercising here three years ago. I like this kind of exercise and it is convenient to fit into my schedule of working and studying. I come here 3-4 times a week now.

{"img": "/wp-content/uploads/2015/07/gidropark_12.jpg", "text": ""}


Alexandr, 25.
It's been three years. Since the first time I came here I could feel the atmosphere – everything here is unique and natural. Pure metal, as they say. I am a sales manager, we work in trade, everyone in my company does sales.

{"img": "/wp-content/uploads/2015/07/gidropark_13.jpg", "text": ""}