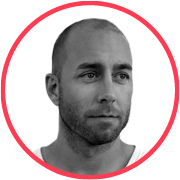 Sye Williams,
36 years old
American photographer. Born and raised in Georgia, lives in Los Angeles. Works for GQ, Esquire, Interview, Elle, The Advocate, ESPN Magazine.
Valley is a state prison for women, located in Chowchilla, California. It opened in 1995 and today more than two and a half thousand prisoners are serving their sentences there. Even though it's a strict facility, Valley has pregnant women and people with disabilities.
When I got interested in a story about men on death row, I stumbled onto a website for meeting prisoners. There was a huge number of female profiles, even more than male ones. Women specified the date of their release and, interestingly, they'd discuss anything, but not life behind bars. I wrote several letters before choosing which prison to visit. After speaking with prisoners from various prisons, I decided to go to Valley.
Each of them didn't just want to be photographed – they wanted to be heard.
I had no idea what to expect. I didn't know how they would react to me; I couldn't even imagine how I would react in such a situation. Somehow I was sure that the women wouldn't want to be photographed, but it turned out differently. Each of them didn't just want to be photographed – they wanted to be heard.
At Valley, you hear a lot of different stories. I remember a woman who complained of a lump in her breast. The government promised to examine it in four months, but she didn't live to see that day or to see the photos of her published. She died of cancer. There was another girl who was sentenced to twenty years just because she didn't have a lawyer. Her crime should have resulted in probation at a maximum. At Valley, a lot of women are simply unlucky: they were in the wrong place at the wrong time and in the wrong company.
Above all, I try not to judge. And I encourage everyone not to judge. In this series, I tried to give each portrait human dignity, no matter what she did. We've all make mistakes, but we don't stop being human because of them.


{ "img": "/wp-content/uploads/2015/02/williams_01.jpg",
"alt": "Sye Williams", "text": "" }


{ "img": "/wp-content/uploads/2015/02/williams_02.jpg",
"alt": "Sye Williams", "text": "" }


{ "img": "/wp-content/uploads/2015/02/williams_03.jpg",
"alt": "Sye Williams", "text": "" }


{ "img": "/wp-content/uploads/2015/02/williams_04.jpg",
"alt": "Sye Williams", "text": "" }


{ "img": "/wp-content/uploads/2015/02/williams_05.jpg",
"alt": "Sye Williams", "text": "" }


{ "img": "/wp-content/uploads/2015/02/williams_06.jpg",
"alt": "Sye Williams", "text": "" }


{ "img": "/wp-content/uploads/2015/02/williams_07.jpg",
"alt": "Sye Williams", "text": "" }


{ "img": "/wp-content/uploads/2015/02/williams_08.jpg",
"alt": "Sye Williams", "text": "" }