Photo project
At Home with Themselves: Homosexual Couples in Sage Sohier's Project
In the 1980s when the world discovered AIDS, American photographer Sage Sohier created a project about same-sex relationships to show that gay and lesbian couples can also stay together for extended periods of time and be very touching.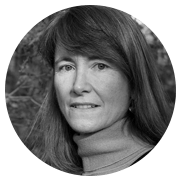 Sage Sohier
Age 61
American photographer. Born in Washington, lives in Boston. Harvard University graduate, teaches photographic art. Since 2000 has been freelancing for The New York Times, TIME, Newsweek, Bloomberg Business Week, Wired, Discover, Entertainment Weekly and others. Her works are exhibited in the New York Museum of Modern Art, Houston Museum of Fine Arts and San Francisco Museum of Modern Art.
I fell in love with photography when I was in college. I originally wanted to be a writer, but after I took several photography classes I realized that you can create impressive stories through photographs, too. It is much more fun to travel around the world, meet people and photograph them than to stay at your desk on your own.
I began this project in 1986 because the advent of AIDS had led me to think about the prevalence, variety, and longevity of gay and lesbian relationships –– the opposite of the promiscuity that was getting so much play in the press. My ambition was to make pictures that challenged and moved people and that were interesting both visually and psychologically. In the 1980s, many same-sex relationships were still discreet or a bit hidden. It was a time when many gay men were dying of AIDS, which made a particularly poignant backdrop for the project.
Also, in the late 70's, I had discovered that my father was gay. So, the project was additionally inspired by my lifelong curiosity about him and more recent curiosity about his lifestyle.
I began the project by going to Provincetown, Massachusetts for a week in August of 1986, approaching couples at Tea Dances, and talking to them about what I wanted to do. There was a lot of positive response to the idea, and I ended up photographing 6 couples in Provincetown that first week. After that I photographed friends and friends of friends, and I also started placing ads in gay newspapers in Boston and in different cities across the country, and networked from there. I went to gay bars and tea dances, gay parades, and a March-on-Washington (Editor's note: the second national march on Washington for gay and lesbian rights that took place on October 11, 1987, the first march took place in 1979) and met still more couples.
I hope that the series shows something about intimacy –– how touching, important, and challenging it is for everyone, gay or straight. And, I think it shows that these kinds of intimate same-sex relationships have existed for a long time. I hope that viewers can look at these pictures with interest and sympathy.

{"img":"/wp-content/uploads/2015/09/Sohier_AHWT_01.jpg", "text":"Cindy and Barb's Wedding, Boston, MA, 1986."}


{"img":"/wp-content/uploads/2015/09/Sohier_AHWT_02.jpg", "text":"Chris and Cris, Provincetown, MA, 1986."}


{"img":"/wp-content/uploads/2015/09/Sohier_AHWT_03.jpg", "text":"David and Eric, Boston, MA, 1986."}


{"img":"/wp-content/uploads/2015/09/Sohier_AHWT_04.jpg", "text":"Gordon and Jim, with Gordon's mother Margot, San Diego, CA, 1987."}


{"img":"/wp-content/uploads/2015/09/Sohier_AHWT_05.jpg", "text":"Doris and Debie, with Doris' daughter Junyette, Los Angeles, 1987."}


{"img":"/wp-content/uploads/2015/09/Sohier_AHWT_06.jpg", "text":"Bill and Ric, with Ric's daughter Kate, San Francisco, 1987."}


{"img":"/wp-content/uploads/2015/09/Sohier_AHWT_07.jpg", "text":"Sheila and Dorothy, Santa Fe, NM, 1988."}


{"img":"/wp-content/uploads/2015/09/Sohier_AHWT_08.jpg", "text":"Trip and Alan, Key West, FL, 1988."}


{"img":"/wp-content/uploads/2015/09/Sohier_AHWT_09.jpg", "text":"Linda and Nancy, Key West, FL, 1988."}


{"img":"/wp-content/uploads/2015/09/Sohier_AHWT_10.jpg", "text":"Brian and Hanns, Key West, FL, 1988."}


{"img":"/wp-content/uploads/2015/09/Sohier_AHWT_11.jpg", "text":"Stephanie and Monica, Boston, MA, 1987."}


{"img":"/wp-content/uploads/2015/09/Sohier_AHWT_12.jpg", "text":"Herb and Dana, Quincy, MA, 1988."}


{"img":"/wp-content/uploads/2015/09/Sohier_AHWT_13.jpg", "text":"Pinky and Diane, with two of Diane's eight children, Kenner, Louisiana, 1988."}


{"img":"/wp-content/uploads/2015/09/Sohier_AHWT_14.jpg", "text":"Marty and Rip, New Orleans, 1988."}


{"img":"/wp-content/uploads/2015/09/Sohier_AHWT_15.jpg", "text":"Jean and Elaine, Santa Fe, NM, 1988."}


{"img":"/wp-content/uploads/2015/09/Sohier_AHWT_16.jpg", "text":"Andrew and Patrick, Fire Island, NY, 1988."}


{"img":"/wp-content/uploads/2015/09/Sohier_AHWT_17.jpg", "text":"Reno and Lee, Fire Island, 1988."}