Photo project
The Chinese and the Emptiness: A City Without Inhabitants in Andi Shmied's Project
Jing Jin was conceived and built in 2004 as a city for the rich, but in ten years' time only 50 out of 3000 luxury villas were purchased. Andi Schmied makes her own observations of the uninhabited mansions and what fills the emptiness of an abandoned city.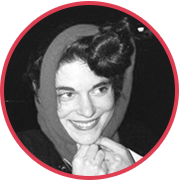 Andi Schmied
27 years old
Photographer, designer from London, the Bartlett School of Architecture graduate (Faculty of Urban Design).
The Architecture
Jing Jin is not just another abandoned island of civilisation. It is a place with breath-taking landscapes, a real treasure. As a photographer who shares pictures of city landscapes, architecture and urban design, I was really thrilled by that place. I first visited it in 2013 during a trip around China. I went to lots of places, the unfinished and abandoned suburban town outside of Beijing was one of them. Six months later I revisited Jing Jin.
I really like its hyper trashy architecture. It is like a patchwork of symbols made of an American dream catalogue: livingrooms with abnormally high ceilings, grand staircases, garden pavilions, Greek columns, statues, fountains. On the other hand, there are heaps of unused construction materials lying around on garden paths and they accumulate dust in garages and lounges. Everything is very poor quality, but are symbols of the Chinese nouveau riche world.
The People
What I find particularly impressive in Jing Jin though is the self-sustainable life that goes on there against the backdrop of degenerating architecture. It is not a ghost town, it has its own rhythm and its own protagonists. There is a huge army of gardeners, butlers and guards – they, and they alone now constitute the town's population. Those people look after the houses that no one lives in, cut lawns – even if there is no one to appreciate the perfect quality of those lawns – and put freshly ironed curtains on windows facing the main road. They are there to create an illusion of a living and inhabited town.
After the day's work is done the staff workers turn themselves into inhabitants of those dusty houses: they sleep in the mansions that they are supposed to be guarding, make their own things from the building materials that are left over, convert the fancy furniture into something more usable, and change the house interiors adapting them for their own needs. In winter time they go fishing in the frozen river that flows between the villas and the golf course.
Jing Jin is gradually becoming a playground for its own personnel.
The Emptiness
I am not particularly attracted by the decay and sentimental feelings one can feel in abandoned houses – what attracts me is the course that things take when they deviate from the original plan or scenario. This is what happens when we let ourselves be guided by random chance. This, and not the thorough planning, is real life.
Thousands of rich people were supposed to live in Jing Jin, but it so happened that the town is now inhabited by their meant-to-be servants. It is exciting to observe how they take efforts to maintain the illusionary town while they themselves are gradually taking over the landscape.
I am attracted to emptiness: not only because there are no set rules there. What I like so much, what I want to show is not even the emptiness itself, but what can grow in its place, both literally and metaphorically.

{"img": "/wp-content/uploads/2015/03/shmid1.jpg", "alt": "Andi Schmied"}


{"img": "/wp-content/uploads/2015/03/shmid2.jpg", "alt": "Andi Schmied"}


{"img": "/wp-content/uploads/2015/03/shmid3.jpg", "alt": "Andi Schmied"}


{"img": "/wp-content/uploads/2015/03/shmid4.jpg", "alt": "Andi Schmied"}


{"img": "/wp-content/uploads/2015/03/shmid5.jpg", "alt": "Andi Schmied"}


{"img": "/wp-content/uploads/2015/03/shmid6.jpg", "alt": "Andi Schmied"}


{"img": "/wp-content/uploads/2015/03/shmid7.jpg", "alt": "Andi Schmied"}


{"img": "/wp-content/uploads/2015/03/shmid8.jpg", "alt": "Andi Schmied"}


{"img": "/wp-content/uploads/2015/03/shmid9.jpg", "alt": "Andi Schmied"}


{"img": "/wp-content/uploads/2015/03/shmid10.jpg", "alt": "Andi Schmied"}


{"img": "/wp-content/uploads/2015/03/shmid11.jpg", "alt": "Andi Schmied"}


{"img": "/wp-content/uploads/2015/03/shmid12.jpg", "alt": "Andi Schmied"}


{"img": "/wp-content/uploads/2015/03/shmid13.jpg", "alt": "Andi Schmied"}


{"img": "/wp-content/uploads/2015/03/shmid14.jpg", "alt": "Andi Schmied"}


{"img": "/wp-content/uploads/2015/03/shmid15.jpg", "alt": "Andi Schmied"}


{"img": "/wp-content/uploads/2015/03/shmid16.jpg", "alt": "Andi Schmied"}


{"img": "/wp-content/uploads/2015/03/shmid17.jpg", "alt": "Andi Schmied"}


{"img": "/wp-content/uploads/2015/03/shmid18.jpg", "alt": "Andi Schmied"}


{"img": "/wp-content/uploads/2015/03/shmid19.jpg", "alt": "Andi Schmied"}


{"img": "/wp-content/uploads/2015/03/shmid20.jpg", "alt": "Andi Schmied"}