Photo project
Feels Like Home: Justin Bettman's Street Photo Studio
In order to save money New York photographer Justin Bettman built a set directly in the street. People who discovered the project loved it and that inspired Justin to build more: there are now six of his "interiors." Anyone can have their picture taken there.
"Set in the Street" is an art project by photographer Justin Bettman and artist Gözde Eker. In the middle of a street they create interiors using old discarded furniture. After using the set for a photo shoot, Bettman leaves the "room" for people walking by: they can pose for their own pictures and share them on Instagram with the hashtag #setinthestreet.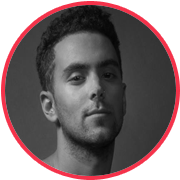 Justin Bettman
23 years old
Born and raised in North Carolina, U.S. Initially took pictures of music bands, gradually switched to staged photography. Lives in New York, works as an art director for an advertising agency.
I had an idea of shooting photo stories inside sophisticated stylised interiors. I started thinking of how to make such sets with a very limited budget, and I had an insight: I don't necessarily need a rented studio, I could make shooting sets right in the street. I just needed a backdrop — and the furniture for the interior could be found — so much stuff is constantly thrown away and left abandoned.
I built the first set (in the photograph with the kids on the couch) and dismantled it right after the photo shoot. But while I was working, passersbys were asking me for permission to take a picture of this place. Then I decided to leave the "interiors" on the sidewalk asking the people — who were going to post the pictures to Instagram — to put the hashtag #setinthestreet and started following the social interaction online. I was preparing the project launch for over a month. Everyone was delighted. I think there must be something like 300 photographs with that hashtag already. My favorite is the breakdancer "floating" over a couch.
While jogging I found a lot of interesting stuff. Friends wrote to me about things they had found. Once I discovered a bathtub in a parking lot — that was pretty amazing. People often ask me to create such interiors in other cities and I think that one day I am going to do it.

{"img": "/wp-content/uploads/2015/03/bettman-1.jpg", "alt": "", "text": ""}


{"img": "/wp-content/uploads/2015/03/bettman-2.jpg", "alt": "", "text": ""}


{"img": "/wp-content/uploads/2015/03/bettman-3.jpg", "alt": "", "text": ""}


{"img": "/wp-content/uploads/2015/03/bettman-4.jpg", "alt": "", "text": ""}


{"img": "/wp-content/uploads/2015/03/bettman-5.jpg", "alt": "", "text": ""}


{"img": "/wp-content/uploads/2015/03/bettman-6.jpg", "alt": "", "text": ""}


{"img": "/wp-content/uploads/2015/03/bettman-7.jpg", "alt": "", "text": ""}


{"img": "/wp-content/uploads/2015/03/bettman-8.jpg", "alt": "", "text": ""}


{"img": "/wp-content/uploads/2015/03/bettman-9.jpg", "alt": "", "text": ""}


{"img": "/wp-content/uploads/2015/03/bettman-10.jpg", "alt": "", "text": ""}


{"img": "/wp-content/uploads/2015/03/bettman-11.jpg", "alt": "", "text": ""}


{"img": "/wp-content/uploads/2015/03/bettman-12.jpg", "alt": "", "text": ""}