Photo project
"Sleeping": Children in Alice Lemarin's Project
Frenchwoman Alice Lemarin, who was once dreaming of a career in children fashion, created a photography project with children sleeping on streets of Paris.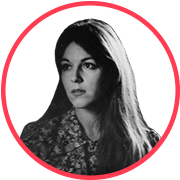 Alice Lemarin,
26 years old
Photographer from Paris, France. Studied photography in Gobelins School of the Image. She is inspired by photographer Sarah Moon and directors Vincent Macaigne and Wong Kar-Wai.
Photography has always inspired me with it's spontaneity and freshness. The idea came from the world of dreams – this particular moment when we are dreaming, that brings us back to childhood. Our anxieties and utopias go away, that is what I wanted to transmit with the series, and it was obvious that it needed to be done with kids. There is no main idea, I'm not trying to illustrate something in particular; I just want to invite the audience to dream and figure out their own idea about it. Children are peaceful but what are they dreaming of? Is their perception of life the same as in their dreams? I won't answer those questions. I would like others to give me their point of view and feelings about it.
I did all the shots on the streets of Paris with natural lighting only. I prefer working with natural light to working in the studio – there's a richer diversity of decor and the final image is more authentic. I asked parents to grab a few different outfits so I could chose the one that suits the light, colors and location at the very last moment.
These children are not models found in agencies. I called several parents I knew for the cast and also used social networks in order to find more. Children are usually shy and their ability to focus is quite limited. I had about 10 minutes to get the shots done. It was very challenging for me; it was my first time working with kids. The best moments were the ones when that involved contacting them, although I always had to say things like, "No you can't sleep that way, with a huge smile on! Show me what you really look like when you are sleeping deeply." It's been one year since I wanted to work in children fashion photography. I love the spontaneity and the natural behavior that comes out of children, I usually have great surprises depending on their mood.
Now I'm working on something a little less funny – I'm doing a book about spasmophilia (suffering from revulsion – — Editor's note.), which I suffer from. I would like to talk about this "illness" that is harmless, but affects many people and strikes their lives. I would like to discuss it in a more poetic and, why not, funny way, in order to play down the symptoms but still having the people understanding how they affect the patient. I will definitely have children participating in this, but I don't want to tell much about it since the work is still in progress.

{"img": "/wp-content/uploads/2014/11/sleeping_01.jpg", "alt": "Sleeping Children in Alice Lemarin's Project", "text": ""}


{"img": "/wp-content/uploads/2014/11/sleeping_02.jpg", "alt": "Sleeping Children in Alice Lemarin's Project", "text": ""}


{"img": "/wp-content/uploads/2014/11/sleeping_03.jpg", "alt": "Sleeping Children in Alice Lemarin's Project", "text": ""}


{"img": "/wp-content/uploads/2014/11/sleeping_04.jpg", "alt": "Sleeping Children in Alice Lemarin's Project", "text": ""}


{"img": "/wp-content/uploads/2014/11/sleeping_05.jpg", "alt": "Sleeping Children in Alice Lemarin's Project", "text": ""}


{"img": "/wp-content/uploads/2014/11/sleeping_06.jpg", "alt": "Sleeping Children in Alice Lemarin's Project", "text": ""}


{"img": "/wp-content/uploads/2014/11/sleeping_07.jpg", "alt": "Sleeping Children in Alice Lemarin's Project", "text": ""}


{"img": "/wp-content/uploads/2014/11/sleeping_08.jpg", "alt": "Sleeping Children in Alice Lemarin's Project", "text": ""}