Photo project
Song of the Forest: Donetsk city in Marco Citron's New Project
Italian artist Marco Citron lived in Donetsk in 2011 and compared the city to a magical forest populated with colorful personalities.
In 2011, Ukrainian photographer Boris Mikhailov invited Marco Citron and seven other artists to live for two months in "Minlyva Khmarnist," an artist residence supported and organized by the "Izolyatsia" foundation, to become acquainted with the city of Donetsk. The result of Citron's trip is "Song of the Forest," a project in which he talks about Donetsk like a wonderful forest.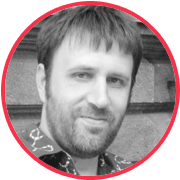 Marco Citron,
31
Studied philosophy at Ca Foscari University in Venice (Italy). His work revolves around natural and urban landscapes. Has exhibited his work since 2003 in Italy, France, Germany, Spain, Slovenia, Austria, Poland and Lithuania.
The goal of this project is for viewers to see Donetsk in a different light. I was working against the idea that this is just a dirty, industrial city and struggled with that cliche. Yes, this problem exists but the city has the potential to change itself.
Before I got to the art-residence, I had been in Ukraine and Donetsk several times. This time I wanted to discover the city a little better and work a little longer than a month. I shot Donetsk from above so that I could show its overall look and urban character, and also to better understand how flora and fauna are distributed around the city. My photos depict people who have spent a lot of time in the "nature" of the city that summer, cult personalities.
It'd be interesting to know what's changed in Donetsk in the last four years. The last time I was there was right before Euro 2012, before the opening of the new airport, and now it's destroyed. Every time I read about the conflict I think about my friends from Donetsk.

{"img": "/wp-content/uploads/2015/04/les_01.jpg", "alt": "Marco Citron's Song of the Forest"}


{"img": "/wp-content/uploads/2015/04/les_02.jpg", "alt": "Marco Citron's Song of the Forest"}


{"img": "/wp-content/uploads/2015/04/les_03.jpg", "alt": "Marco Citron's Song of the Forest"}


{"img": "/wp-content/uploads/2015/04/les_04.jpg", "alt": "Marco Citron's Song of the Forest"}


{"img": "/wp-content/uploads/2015/04/les_05.jpg", "alt": "Marco Citron's Song of the Forest"}


{"img": "/wp-content/uploads/2015/04/les_06.jpg", "alt": "Marco Citron's Song of the Forest"}


{"img": "/wp-content/uploads/2015/04/les_07.jpg", "alt": "Marco Citron's Song of the Forest"}


{"img": "/wp-content/uploads/2015/04/les_08.jpg", "alt": "Marco Citron's Song of the Forest"}


{"img": "/wp-content/uploads/2015/04/les_09.jpg", "alt": "Marco Citron's Song of the Forest"}


{"img": "/wp-content/uploads/2015/04/les_10.jpg", "alt": "Marco Citron's Song of the Forest"}


{"img": "/wp-content/uploads/2015/04/les_11.jpg", "alt": "Marco Citron's Song of the Forest"}


{"img": "/wp-content/uploads/2015/04/les_12.jpg", "alt": "Marco Citron's Song of the Forest"}


{"img": "/wp-content/uploads/2015/04/les_13.jpg", "alt": "Marco Citron's Song of the Forest"}


{"img": "/wp-content/uploads/2015/04/les_14.jpg", "alt": "Marco Citron's Song of the Forest"}