Peter Stewart joined a community of photographers who shoot Hong Kong's architecture, and tries to depict urban landscapes in very special way.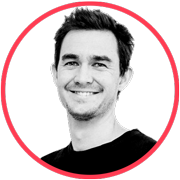 Peter Stewart,
30 years old
Photographer and traveller from Australia, lives in Hong Kong. Bought his first camera in 2009 and started photographing cities, people, and everything which appeared to be surprising and interesting to him. His dream is to constantly travel the world and to inspire people to do so with his photography.
The idea for "Stacked" project really came about as an evolution of my own interests in photography and a desire to see parts of the city not often seen by tourists or viewpoints perhaps ignored by those who live there. I had been shooting in Hong Kong since 2009, when I first fell in love with the city. As I started taking more images, more thought was given to factors like patterns, reputation, lines, symmetry. It was then I started seeing things a little differently, and this has influenced me greatly in how I search for and find new locations to shoot.
This was also around the time that Instagram was really starting to take off and it was through there I was able to meet other local photographers who shared the same interests. We would have meetups and take each other to popular or unknown photography spots to point our cameras upwards towards the skies. It was immensely rewarding to be around other gifted local photographers, and as a foreigner it helped a lot with gaining access to particular locations. I would also spend hours on Google Maps scouring areas of the city looking for new or uniquely shaped buildings or patterns.
As I started to realize this was a popular subject for photography in Hong Kong, I really wanted to focus on style to try and make my images stand out more. This is why the majority of my images are taken at night, as it provides an almost hyperrealistic look to the building facades, whilst overwhelming the viewer with the overload of different multicolored windows, hanging washing and of course… the air conditioners. Someone should really try and make a count of the number of air conditioners in use in Hong Kong!
The reality is that Hong Kong is indeed a densely packed urban environment. The only way is up, and with such a large population in such a relatively small space of land, the high rise apartment is the only way to live. A visit to many of these estates is like walking into a private microcosm, where you will find residents relaxing or exercising outside. You will find elderly people gathering to play games like "Banqi," a variant of chess. It can be a thriving place to live. It may also come as a surprise to many to learn that Hong Kong has a lot of large public parks and gardens within it's urban environment. So escaping the hustle and bustle is usually only a few minutes walk away.
Shooting these images has been rewarding for me as a photographer and taught me a lot about composition and technique. There is something about the details in the density of architecture that attracts me. There are structures that can overwhelm the viewer with all the detail present in the frame, and then there are other structures where the beauty is in the simplicity of the framing, taking on an abstract appearance. All you have to do is look up!

{"img": "/wp-content/uploads/2014/12/arch_01.jpg", "alt": "Stacked: Hong Kong in the Peter Stewart's Series 01"}


{"img": "/wp-content/uploads/2014/12/arch_02.jpg", "alt": "Stacked: Hong Kong in the Peter Stewart's Series 02"}


{"img": "/wp-content/uploads/2014/12/arch_03.jpg", "alt": "Stacked: Hong Kong in the Peter Stewart's Series 03"}


{"img": "/wp-content/uploads/2014/12/arch_04.jpg", "alt": "Stacked: Hong Kong in the Peter Stewart's Series 04"}


{"img": "/wp-content/uploads/2014/12/arch_05.jpg", "alt": "Stacked: Hong Kong in the Peter Stewart's Series 05"}


{"img": "/wp-content/uploads/2014/12/arch_06.jpg", "alt": "Stacked: Hong Kong in the Peter Stewart's Series 06"}


{"img": "/wp-content/uploads/2014/12/arch_07.jpg", "alt": "Stacked: Hong Kong in the Peter Stewart's Series 07"}


{"img": "/wp-content/uploads/2014/12/arch_08.jpg", "alt": "Stacked: Hong Kong in the Peter Stewart's Series 08"}


{"img": "/wp-content/uploads/2014/12/arch_09.jpg", "alt": "Stacked: Hong Kong in the Peter Stewart's Series 09"}


{"img": "/wp-content/uploads/2014/12/arch_10.jpg", "alt": "Stacked: Hong Kong in the Peter Stewart's Series 10"}


{"img": "/wp-content/uploads/2014/12/arch_11.jpg", "alt": "Stacked: Hong Kong in the Peter Stewart's Series 11"}