World Press Photo creates interactive guide for its world tour
A free smartphone app introduced by World Press Photo tells about exhibition in nine languages
Organization World Press Photo (WPP) presents an interactive exhibition guide for iOS and Android equipped mobile devices. To look up information on photography, you need to enter a unique number assigned to each photo within the exposition. The app offers description of the images in nine different languages, as well as photographers' audio commentaries and technical reviews of each shot. You can also share pictures through social networks.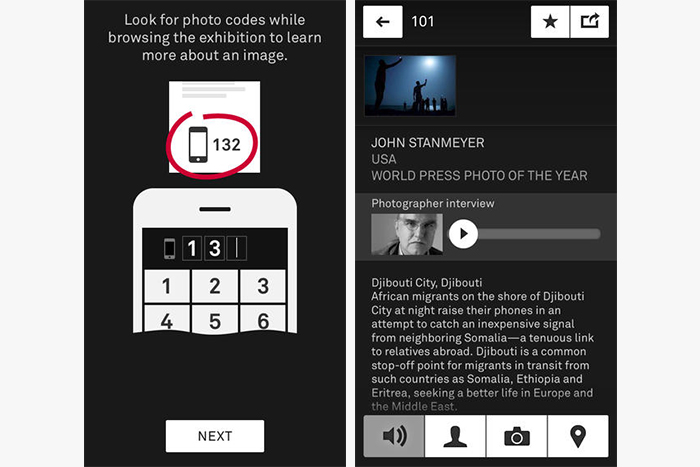 WPP managing director Michael Munneke commented on the subject: "It's important for us to adopt new platforms and implement innovative features. I hope that this way we will be able to demonstrate the best examples of photojournalism to a much larger group of people".
The exhibition was launched in Amsterdam on the 18th of April and gathered a record number of visitors — over 75,000 tickets were sold, according to Photography Monthly. This year more cities joined the hundred that have already been hosting WPP, — such as Hiroshima (Japan), Kinshasa (Democratic Republic of Congo), Oxford (Great Britain) and Philadelphia (USA).