Photo project
Aliens: Paraguayan Japanese in Ricardo Nagaoka's Project
Photographer Ricardo Nagaoka is from the third generation of Japanese who came to settle in South America in the 20th century. Nagaoka explores the ways of preserving one's own culture in a foreign country and tries to find out whether it is possible to remain Japanese in Paraguay.
Japanese community in Paraguay started to sprout up in the 1930s. At the beginning of the last century due to overpopulation of their islands the Japanese began moving to Brazil. The phenomenon was massive, so at a certain point the Brazilian government decided to interfere and put an end to it. After that, the Japanese began settling next door in Paraguay where the climate is favourable for agriculture. Thusly, shortly after World War II Paraguay became the main destination for throngs of immigrants from Japan. By the 1980s rural areas of Paraguay had over 8,000 Japanese settlements.
A Paraguayian photographer of Japanese decent, Ricardo Nagaoka, is trying to find his place between the two cultures and to fathom when "Japanese" is likely to dissolve into the "Paraguayan" with his project "A Distant Land."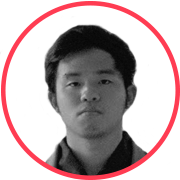 Ricardo Nagaoka
21 year old
Born in Asunción, Paraguay. In 2005 moved to Ontario, Canada. Is currently studying in Rhode Island, USA, at the Rhode Island School of Design.
"A Distant Land" is a project about cultural isolation that I have been living in since my early childhood. The contrast between my cultural origin and the environment I was living in resulted in an internal conflict. In the summer 2013, when I was desperately trying to understand who I am, I decided to photograph my 'roots': Japanese people in Paraguayan landscapes.
Initially, the project was just a reflecion of my own cultural identity, but now I am hoping to include all those people who live in a state of cultural shift. I am not the only one who is trying to understand my cultural heritage in the world that is undergoing mass globalization.
I am thrilled by the way people try to conserve their own culture and show how adaptation to new conditions influences immigrants. The Japanese in Paraguay are witnessing generation change: the first one is vanishing while the third one matures. The question about the future is an important one: is the culture going to disintegrate when the last links to Japan disappear? Observation of all that — of people standing in the red mud typical for the Paraguayan landscapes — this is what is so important in my research.
Some time ago I started meeting people and getting to know them on a more personal level, that's when I started doing portraits. Close friends of my family inspired me to do a photograph titled "Familia" representing three generations in one frame. Some time ago I started photographing my own family, including myself. In the image called 'Papá' my dad is sitting in his working van in the middle of a cabbage fiend, as he inspects the land before sowing season. "Hermana" is the portrait of my sister in a traditional Japanese kimono. And in "Self-Portrait" that's me in a traditional male costume. That clothing is worn on special occasions, for example, for Seijin-shiki, the coming-of-age (celebrated when one turns 20 years old).
"NHK" photograph for me is about how much information can fit into one picture. You see a sumo match translation on NHK, the only Japanese channel with international broadcasting. The screen is surrounded by a huge amount of diverse printed press that is related to both Japanese and Paraguayan culture. "El campo" works in the metaphorical realm; a soy plant field is seen through a gap in the elephant grass, akin to looking through a window. The gap in the dirt resembles a grave, pointing towards my interest in death as mentioned before.

{"img": "/wp-content/uploads/2015/02/nagaoka_01.jpg", "alt": "Ricardo Nagaoka 01", "text": "Uncho"}


{"img": "/wp-content/uploads/2015/02/nagaoka_02.jpg", "alt": "Ricardo Nagaoka 02", "text": "El Gimnasio"}


{"img": "/wp-content/uploads/2015/02/nagaoka_03.jpg", "alt": "Ricardo Nagaoka 03", "text": "El Colegio"}


{"img": "/wp-content/uploads/2015/02/nagaoka_04.jpg", "alt": "Ricardo Nagaoka 04", "text": "Estudiantes"}


{"img": "/wp-content/uploads/2015/02/nagaoka_05.jpg", "alt": "Ricardo Nagaoka 05", "text": "Pirapo"}


{"img": "/wp-content/uploads/2015/02/nagaoka_06.jpg", "alt": "Ricardo Nagaoka 06", "text": "Presidentes"}


{"img": "/wp-content/uploads/2015/02/nagaoka_07.jpg", "alt": "Ricardo Nagaoka 07", "text": "Self-portrait"}


{"img": "/wp-content/uploads/2015/02/nagaoka_08.jpg", "alt": "Ricardo Nagaoka 08", "text": "Papá"}


{"img": "/wp-content/uploads/2015/02/nagaoka_09.jpg", "alt": "Ricardo Nagaoka 09", "text": "El Campo"}


{"img": "/wp-content/uploads/2015/02/nagaoka_10.jpg", "alt": "Ricardo Nagaoka 10", "text": "Familia"}


{"img": "/wp-content/uploads/2015/02/nagaoka_11.jpg", "alt": "Ricardo Nagaoka 11", "text": "NHK"}


{"img": "/wp-content/uploads/2015/02/nagaoka_12.jpg", "alt": "Ricardo Nagaoka 12", "text": "Seijin-shiki"}