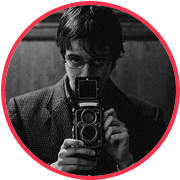 Alvaro Gomez Pidal,
25
Born in Madrid. Studied psychology. Works as a cameraman for short films and TV ads. His series "Ethylic Nights" was shortlisted for Sony World Photography Awards 2015.
This photoseries tells you how young people drink and what happens afterwards. It happens in Madrid every weekend. Most of the photos are from Madrid, but some of them are also from London and Palermo. Some time ago I was roaming the streets to find a picture, and I got absorbed in it, and finally something happened. I always have a camera on me. The inflow of the new photographs is slow, but constant.
Here you see people sleeping in the streets, tired of drinking. Someone is waiting for the night bus. Someone is hugging to get warm. Someone can't walk straight. Someone is drinking alone. Some are making selfies on trash bags. A young man is helping his girlfriend, who is throwing up. You are surrounded by pure chaos.
I was always interested in decay in the Western society. I don't like pretty everyday stories. I like to observe the youth, who do incomprehensible shit night after night. I don't shoot drunk homeless people, I shoot the life of my generation and this beautiful spark of Western self-destruction. How young people struggle with these wild drunk nights, how couples break up in this chaos – this is what my story is about. Ultimately I want to publish this project as a book.
People are walking down the street along the stream of piss.

{"img": "/wp-content/uploads/2015/05/ETHYLICS_01.jpg", "alt": "ETHYLICS"}

A young man is lying on the garbage pile to get a friend make his picture. He lifted his thumb and asked, "Isn't it cool?"

{"img": "/wp-content/uploads/2015/05/ETHYLICS_02.jpg", "alt": "ETHYLICS"}

A young woman pretends to be hugging a burning booth that the protesters set on fire. She poses as a tourist hugging Eiffel Tower in Paris or holding Indian Taj Mahal on the their hand.

{"img": "/wp-content/uploads/2015/05/ETHYLICS_03.jpg", "alt": "ETHYLICS"}

Madrid nights are warm, so people prefer to drink in the streets. It is prohibited, but happens anyway. This group was sleeping on the sidewalk surrounded by beer cans.

{"img": "/wp-content/uploads/2015/05/ETHYLICS_04.jpg", "alt": "ETHYLICS"}

Three young men are sleeping while waiting for the morning bus.

{"img": "/wp-content/uploads/2015/05/ETHYLICS_05.jpg", "alt": "ETHYLICS"}

A Chinese couple is hugging to get warm.

{"img": "/wp-content/uploads/2015/05/ETHYLICS_06.jpg", "alt": "ETHYLICS"}

A man is sleeping in the park in the crowd of drinking youth, his face is lit up by the stoplights from the stage.

{"img": "/wp-content/uploads/2015/05/ETHYLICS_07.jpg", "alt": "ETHYLICS"}

Friends are lying about on the parking lot. They turn flash on to make a selfie.

{"img": "/wp-content/uploads/2015/05/ETHYLICS_08.jpg", "alt": "ETHYLICS"}

A young woman is lying down in a room of the empty house where the party is hosted.

{"img": "/wp-content/uploads/2015/05/ETHYLICS_09.jpg", "alt": "ETHYLICS"}

The same young woman with flowers in her hair.

{"img": "/wp-content/uploads/2015/05/ETHYLICS_10.jpg", "alt": "ETHYLICS"}

Legs of the party attendees made an octopus.

{"img": "/wp-content/uploads/2015/05/ETHYLICS_11.jpg", "alt": "ETHYLICS"}

A couple is snorting cocaine in the old car.

{"img": "/wp-content/uploads/2015/05/ETHYLICS_12.jpg", "alt": "ETHYLICS"}

That night this woman met a man who gave her a bunch of expensive roses and then got so drunk she had to drive without a license. She covers her face, not knowing whether to laugh or to cry.

{"img": "/wp-content/uploads/2015/05/ETHYLICS_13.jpg", "alt": "ETHYLICS"}

A young woman fell asleep on the night bus.

{"img": "/wp-content/uploads/2015/05/ETHYLICS_14.jpg", "alt": "ETHYLICS"}

A young woman is asleep at the bar.

{"img": "/wp-content/uploads/2015/05/ETHYLICS_15.jpg", "alt": "ETHYLICS"}

A young man is leaning against the wall, not able to stand up.

{"img": "/wp-content/uploads/2015/05/ETHYLICS_16.jpg", "alt": "ETHYLICS"}

A young woman is smoking at the entrance to a strip club.

{"img": "/wp-content/uploads/2015/05/ETHYLICS_17.jpg", "alt": "ETHYLICS"}