Sources
5 Resources That Inspire Designer Catherine Lo
E-commerce of a couple from Florida, art and design blog Colossal, collection of videos on Vimeo, and other resources that Catherine Lo finds inspirational
Under rubric "Resources" representatives of creative field talk about websites they visit in search of new ideas. Today's edition is about preferences of designer Catherine Lo.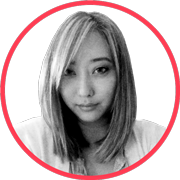 Catherine Lo,
25 years old
Graduated from the University of Maryland, lives in New York City. In the past, has worked with Lot18, Plated, Nestle and Spotify, created interactive design for the site of movie World War Z. She is currently the Art Director at
Felix
. Gets inspired by work of James Altucher and Cory Richards. An avid photographer.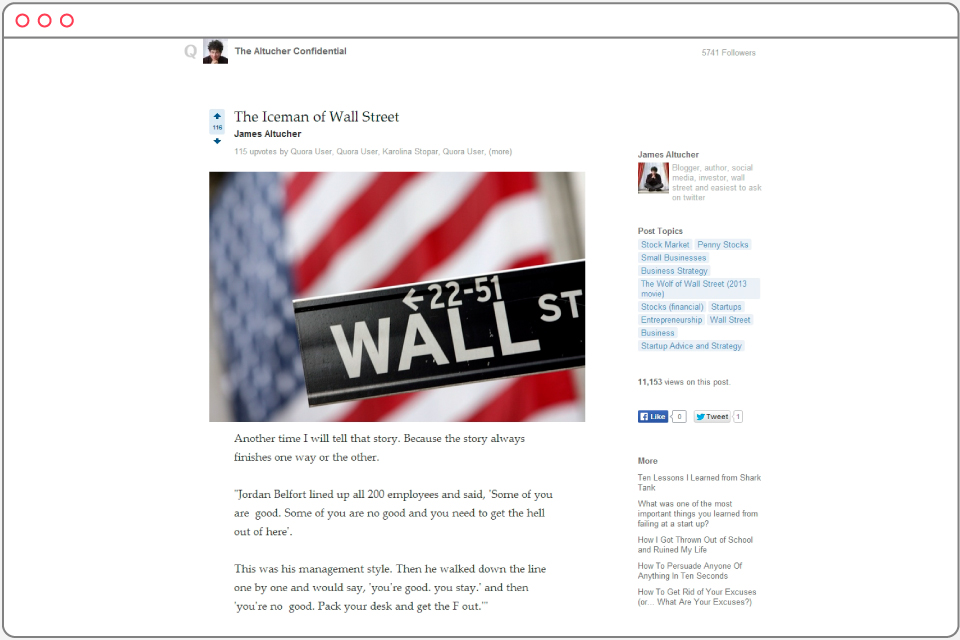 My biggest inspirator at the moment is James Altucher. I discovered him via Quora and I listen to his podcasts, subscribe to his writings, and learn about his experiences in both career and personal life. We work in silos during our day jobs, churning out designs based on the client demands, and following someone else's vision. In order to succeed, you need to back away from your project and see how your work fits into the universe of things. Altucher shares about how to be a better communicator at your craft, how to master what you love, and the importance of saying "no" to difficult situations.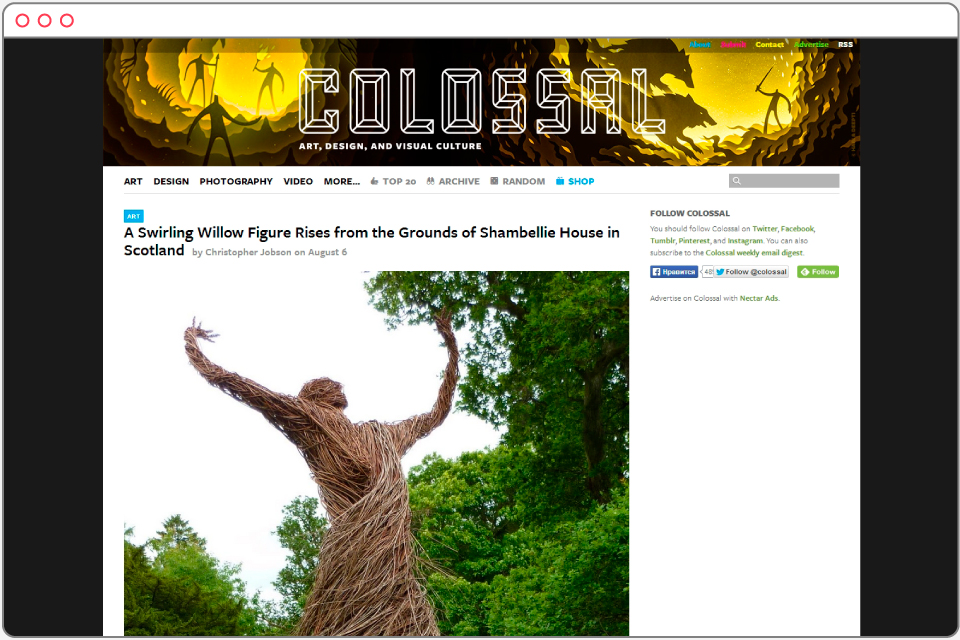 Colossal has quality curated pieces and features designers in art, design, photography, and culture. What sets this blog apart from other sites is the curation of artists that work with extremely detailed and time consuming mediums. The sheer hard work and perfectionism of these artists give me a new perspective and push me to think more outside the box.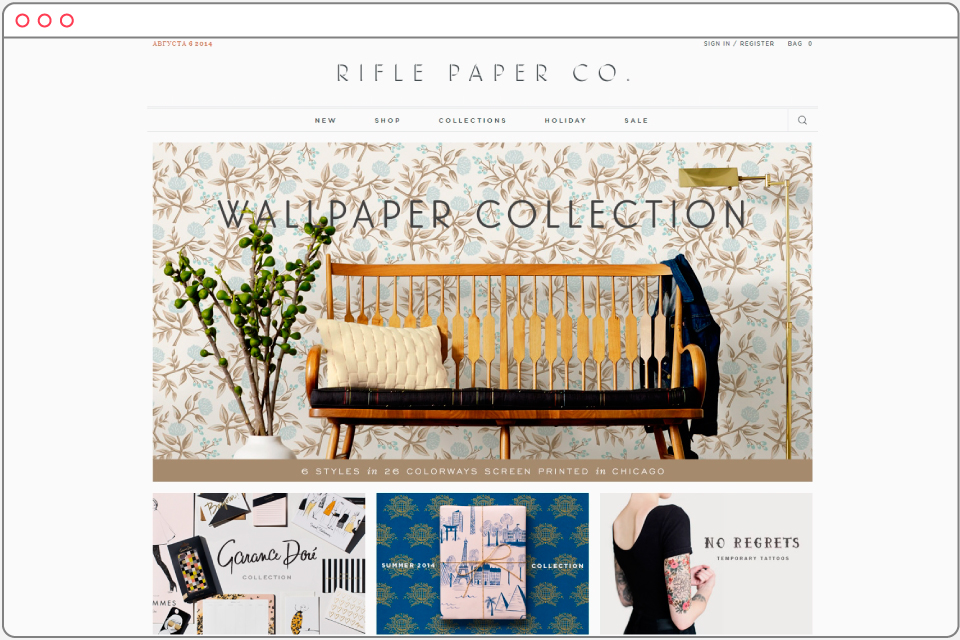 This whimsical husband-and-wife e-commerce website features a lot of vintage, playful, and casual type products. I'm a huge fan of their Bon Voyage collection featuring a lot of excellent hand-painted illustration work with strong attention to detail. All the products are carefully selected to showcase consistent quality and brand for Rifle Paper Co. I also love the product image shots and the clean UX/UI interface.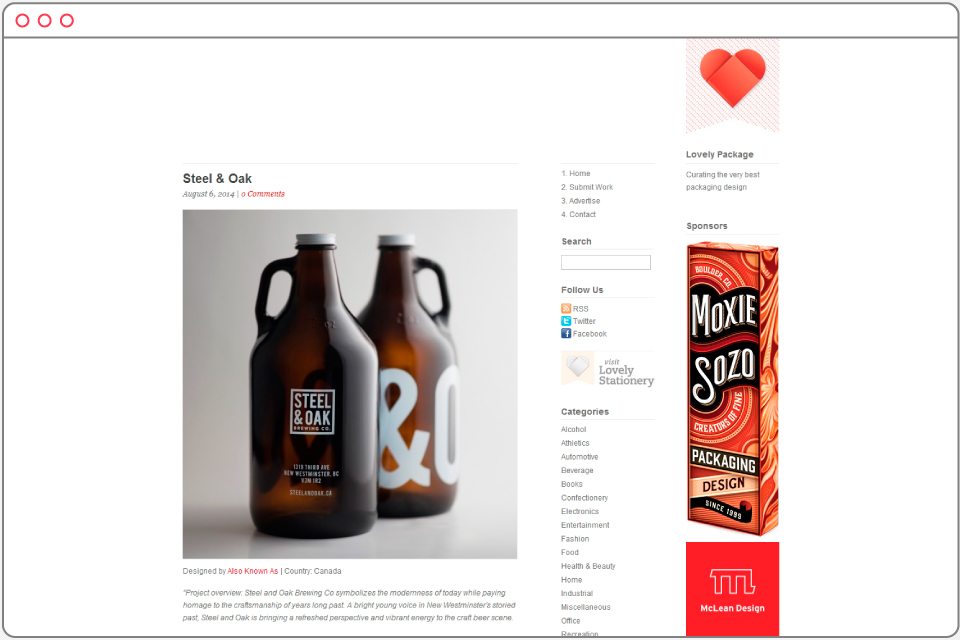 Being able to present product vision to your consumer in a beautifully crafted experience have always been an important goal of mine. It's not an easy task to create consistent, quality experience and propel creative vision through branding and tactile touch of packaging design. When a product "gets it right," I can't help noticing and appreciating the details. Lovely Package has many of such examples.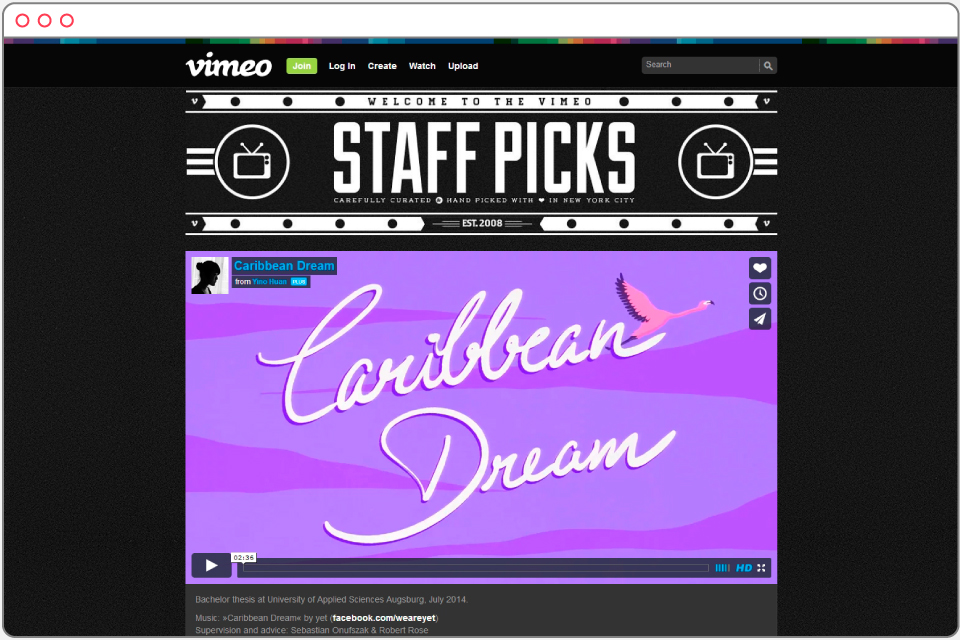 Motion graphics and visual effects in video have always fascinated me. It was one of my dreams as a designer to be able to work as a visual effects artist. With such powerful informational medium as video, you have full control and responsibility of conveying the emotions that you want the user to receive.
On a weekly basis, I turn on "couch mode" on Vimeo and watch Popular Vimeo Staff Picks. I feel that Vimeo has a good level of artistic curation that YouTube just cannot compete with.'