Sources
VVHY: Why Creators of Media Hacks Launched Video About Travel
Anatoli Ulyanov and Natasha Masharova began a new project — an online channel, VVHY, dedicated to their pilgrimage around the world.
VVHY is a series about the authors' travels around the USA in search of new places, people and experiences, in a spirit akin to a documentary version of Dennis Hopper's Easy Rider. Reports contain no text (just photo and video) and are devoted to random subjects: a punk concert in a suburban club, dancing at a funeral, an outdoor twerk party. Anatoli Ulyanov, one of the co-founders of the project, told Bird In Flight, what attracted them to the format of independent television, what direction VVHY is developing and why it does not matter what the audience thinks.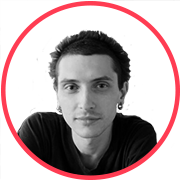 Anatoli Ulyanov
Writer. Photographer. Cinematographer. One of the curators the media label '
Looo.ch
', which is forbidden in Russia. He lived in Ukraine until 2009, then traveled to Europe, moving to New York in 2011.
What is VVHY?
It's online TV about travel and people. In fact, we are engaged in poetic cinéma vérité.
About travel and people in America?
We travel around the United States for now. But overall geography doesn't matter. Wherever we end up, we can get a sense of reality and turn that into a movie. We do not like what has happened with the travel magazines. Instead of the romance of discovery and adventure, the romance of ships, expeditions, Jacques-Yves Cousteau and Kon-Tiki, we get some guides on where to eat and how to get to the museum. VVHY aims to bring the romance of adventure back to travel. Of course, we aren't going to swim across the ocean on a raft to be eaten by natives — it's a different time with different people. At the same time, this does not mean that real travel is either consumer tourism or hitchhiking with a smelly backpack. In our view, it is primarily new places, people and the feelings that you get.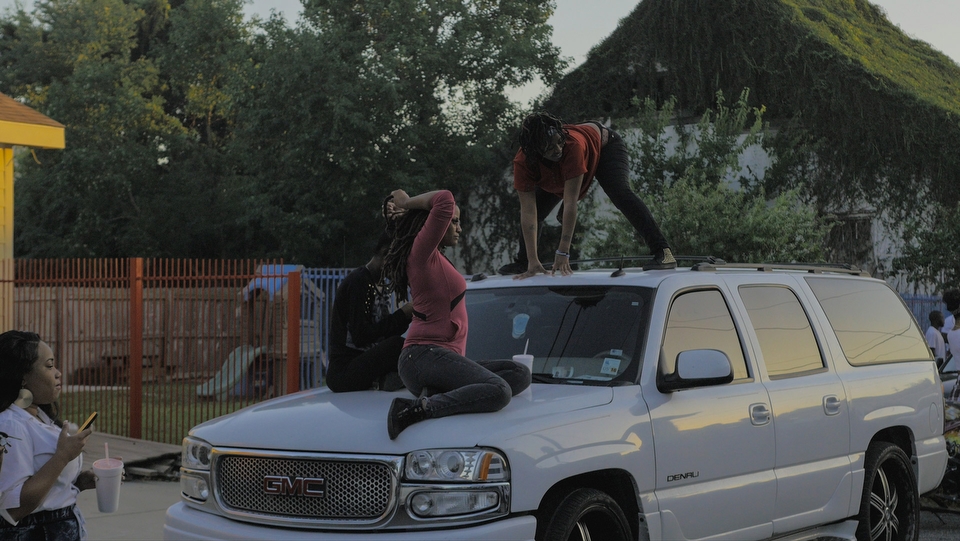 How do you see the future of the your project?
We want to create a precedent in cinematic television. Unlike conventional television, we pay special attention to aesthetics. In contrast to usual movies, we avoid theater and film only reality. And if traditional media speaks with their audience through text, then VVHY uses images as a purely visual language. This is our starting point. We are engaged in documentary as art and would like all of this to grow into a full-fledged channel of short and sensual spectacles, taking our audience on an emotional journey.
What are you working on now?
We are in New Orleans and plan to stay here for a few months. The city is very expressive, and there is imagery on every corner. It's a post-apocalyptic western, a subtropical jungle and successive mirages of Europe: France, Spain, Italy… Phrenetics, crocodiles and Southern Gothic. In short, there is something to shoot and show.
How do you find ideas for new videos?
We walk on foot or ride bikes a lot, looking for something that attracts our attention. It may be a person or a place. In a sense, it's like hunting. It develops within you the ability to notice the world around, and not simply to move from point A to point B. If you look closely, it turns out, the world around opens up into a continuous film. Only need to learn to notice it.
What's the common theme your videos? Is there a general idea?
The common theme is the idea that life is interesting. Beauty generously poured everywhere. Travel is great.
In doing this, VVHY does not publish thoughts, but feelings. In each of of our videos, we try to create an environment for aesthetic experiences. By developing feeling, a person develops the capacity for empathy and, consequently, for understanding ourselves, others and the world around. We believe in art's potential to develop and heal, that art makes us humans with the ability to live richer lives. It's hard to be unhappy, if, even in the dark events of your life, you are able to see the beauty and poetry.
Why did you choose this specific media format?
We are interested in visual language. We try to appeal directly to the heart with vision, bypassing a consciousness littered with ideologies and prejudices. And although this is largely a utopia, we are convinced that visual communication contains enormous potential. It's not an accident that generations of people today communicate mainly in the language of images. Image convey what words can not convey.
Who is the audience of VVHY?
VVHY is for those who are interested in art and travel. Since we are speaking in pictures and use English as the main language of the interface, the potential audience VVHY is scattered around the world. These are young city dwellers with a developed taste and broad creative interests.
Will you somehow try to monetize the project?
The monetization of video is a mystery that not only small independent filmmakers like us are trying to solve, but also large media companies that are trying to reformat their photo departments into video teams. Everyone has already realized that video is the future and we need to start doing it now in order not to be left behind, but no one yet knows how to make money with it. We are also thinking about it. Everyone thinks about it. The breakthrough has not yet happened. For us the main goal is to make interesting content, and we'll see what happens.