Sources
February Photo Contests
Wildlife photography, awards and grants for emerging photographers, festivals in Arles and Sydney, food photography contest and other possibilities of the month.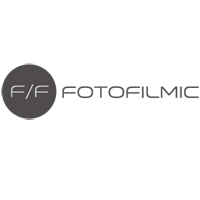 Deadline: February 7, 2016.
Entry fee: $35 for 4-10 images; additional one-time payment of $100 for the transportation expenses tied to the exhibition.
Award: $1,500 for the winner of the special Foundation Buschlen Mowatt Nichol prize, participation in the exhibitions in Melbourne, Los Angeles and Vancouver for thirty finalists.
Open photography contest organized by the Canadian photographic association FotoFilmic. Single images, as well as the photo series, are accepted with no limitation regarding the theme or genre.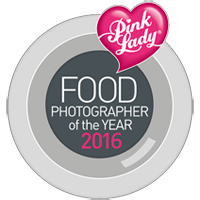 Deadline: February 7, 2016.
Entry fee: £25 for the first five images, £5 per each additional one; £25 for one video. The contest is free of charge for participants under 18.
Award: £5,000 for the overall winner, £1,000 for each of the three other winners, participation in the exhibition at Mall Galleries in London.
Food photography contest organized by the British apple company Pink Lady. Entries are accepted in 17 categories, among which are "Food for Celebration", "Politics of Food," and "Bring Home the Harvest." Winners will be selected by over 20 experts, among whom are the journalist and food critic Jay Rayner and food photographer David Loftus.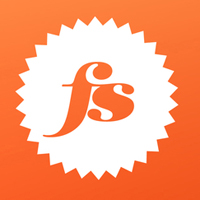 Deadline: February 15, 2016.
Entry fee: $20 for five images.
Award: $500 for each of the five winners, participation in the photo exhibition in Brooklyn, Lomo'Instant Montenegro camera, publication in Feature Shoot.
International contest for emerging photographers over 21. To participate, one has to send up to five images regardless of the genre, as well as a CV and a short biography. Participants must not be represented by an agent or a gallery.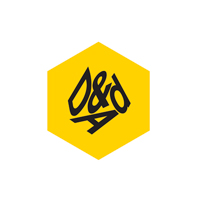 Deadline: February 17, 2016.
Entry fee: £20/$37/€32.
Award: $5,000 for project implementation, a trip to London and the organization of a weekly exhibition, participation in the mentorship program.
Contest for young photographers organized by Design & Advertising Company and supported by Getty Images. The contest is open for everybody, other than students (for them there is D&AD New Blood Awards). There are no limitations on the choice of topics, each participant can submit up to five photographs.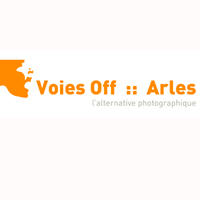 Deadline: February 20, 2016.
Entry fee: €30 for three contests.
Award: €5,000 for the 2016 Voies Off Prize, €2,500 for the Révélation SAIF Prize and portfolio publication with the critic's review for the Lacritique.org Award.
The Voies Off Festival consists of three photo contests: Voies Off Prize, Révélation SAIF Prize, and Lacritique.org Award. To participate in all of them, one needs to submit one application that consists of a CV and one to three photo projects (15-35 photos per project).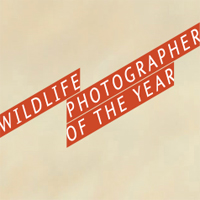 Deadline: February 25, 2015.
Entry fee: for those over 18 — £30, no entry fee for photographers under 18.
Award: "Photographer of the Year" category – £10,000 for the best single image, £2,500 for the best portfolio, "Photojournalist of the Year" category — £2,500 and a trip to London for the award ceremony for three winners; other monetary prizes for awardees in different categories.
The wildlife photography contest is organized by London's Natural History Museum. Works from those who are over 18 are accepted in 16 categories, photographs of young contestants are being evaluated separately. Participants have to send from one to ten images – depending on the instructions for each category.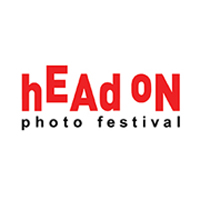 Deadline: February 28, 2016.
Entry fee: $16–$21.
Award: $20,000 for the winners of four categories, Fujifilm equipment, Adobe Creative Cloud package, and a subscription to the photography magazines.
Head On 2016 photo festival accepts three kinds of photography: portrait, mobile and landscape. The fourth category is designed for students of Australian schools and universities. Photographer Ron Haviv, TIME Magazine's Photo Editor Myles Little and Polka Magazine's Editor in Chief Dimitri Beck are among the judges.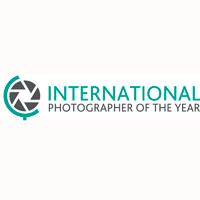 Deadline: February 28, 2016.
Entry fee: $20 per image and $25 per series for amateurs, $25 and $30 respectively for professionals.
Award: $2,500 for the winner among professionals, $1,500 for the winner among amateurs, publications in media and showcases in online-galleries.
The international contest accepts entries in six categories: "Architecture", "Fine Art", "Nature", "People", "Editorial" (only for professionals), and "Open Category" (only for amateurs). Series that consist of 3-6 images can be submitted, each additional category costs $10.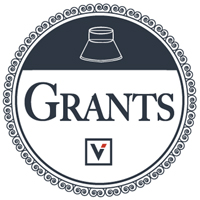 Deadline: February 29, 2016.
No entry fee for the individuals who are Visura Annual Members with a Plus ($95), Prime ($195), or Guild ($295) annual membership.
Award: $5,000.
The contest accepts unpublished personal projects dedicated to the socio-cultural and/or political causes that contain 15-35 photographs. The projects will be evaluated by the Deputy Photo Editor at The New York Times, Beth Flynn; Director of Photography at Bloomberg Business, Clinton Cargill; Director of Visa pour l'Image Perpignan Festival, Jean-Francois Leroy and other industry representatives.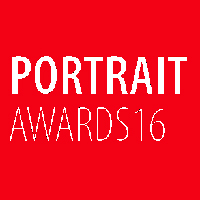 Deadline: March 8, 2016.
Entry fee: $60 for a series (up to 10 photographs), $45 for two or three photographs, $20 for one photo.
Award: grand-prize of $5,000 for a series and $3,500 for a single image; second prize of $2,000 for a series and $1,500 for a single image; eight special judges' prizes $1,000 each, participation in photo exhibitions.
International online-magazine LensCulture conducts a third yearly contest for portrait photographers. Winners will be chosen by eight judges, including Global Digital Director at Magnum Photos, Anne Bourgeois-Vignon; Senior Photo Editor at Vogue Italia, Alessia Glaviano; Photographic Director at Dazed & Confused, Lauren Ford; and Director of Photography at Financial Times Weekend Magazine, Emma Bowkett. Those older than 18 are eligible to participate.
Cover photo: Álvaro Laíz, 2015 FotoVisura Grant Winner