Astrophotography contest, Oscar Barnack Award from Leica, yearly contest from Photography Daily and other photography possibilities in our selection
In the beginning of each month Bird In Flight lists contests for professional and amateurs photographers.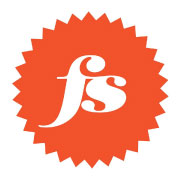 Deadline: January 15, 2015
Award: The first prize receives $2,500, participation in the exhibition in New York, publication in Feature Shoot; second and third prize have the same prizes, but receive no financial award..
No entry fee.
Popular photo publication Feature Shoot holds photography contest for emerging photographers over 21 years old. To participate one needs to submit up to five documentary, portrait or art photographs from one project, mention the link to his or her website in the cover letter, and attach a CV. Requirements for the photographs: 760px on the longest side, the size should not be more than 200 Kb. Mobile photography is not being accepted. One person can apply only once.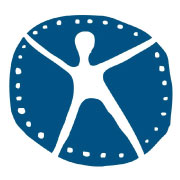 Deadline: January 20, 2015
Award: Sponsorship of a documentary project
Entry fee: $30 for Blue Earth members, $60 for non-members
NGO Blue Earth sponsors documentary projects which aim to inform people about environmental and social issues. The application must include: the project description, its schedule, 20 recent photographs or a short video, and three letters of reference. Winners will have a chance to receive sponsorship for a maximum of two years.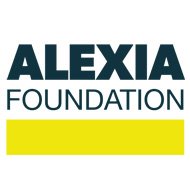 Deadline: February 2, 2015
Award: Full tuition for study at the Syracuse University (SU) London Program for the Fall semester (approximately $19,000) and $1,000 to help produce the proposed body of work for the undergraduate first prize, tuition for two classes during the Fall semester, and program fees; up to a maximum of $15,000, and $1,000 in cash for graduate first prize winner, and other awards for second and third places.
No entry fee
The contest is for undergraduate and graduate students who study photography. To participate one needs to send a short synopsis (up to 25 words), project description (up to 750 words), a CV, phone numbers of three references, and portfolio (10-20 photographs on a single topic).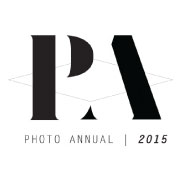 Deadline: February 3, 2015
Award: $15,000, $5,000, $3,000 and few prizes of $1,500; publication in the June issue of PDN magazine, membership in PHOTO+ for one year and other prizes.
Entry fee: Professionals: $50 for a single shot and $60 for the series; students: $25 for a single shot and for a series
To participate in the contest by Photo District News magazine one needs to submit photographs made from February 2014 to February 2015 in one of ten categories, including advertising, photobooks, stock photography and photojournalism.
Photographs will be evaluated by different directors of photography: Simon Barnett from CNN Digital, Michael Norseng from Esquire, Susan White from Vanity Fair, Senior Staff photographer and Lens Blog Co-Editor from The New York Times James Estrin and other representatives of the industry. The number of submissions is unlimited, but submissions received after February 3, 2015 will be subject to an additional late fee of $10 (through final deadline period of February 24, 2015).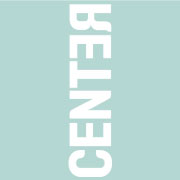 Deadline: February 15, 2015
Award: $5,000, exhibition in the Center for Contemporary Arts, participation in Review Santa Fe and special workshops, publication in Lenscratch
No entry fee
Contest for art and documentary projects from the NGO CENTER. To participate send 15-20 photographs from a never before published project that is currently in progress, a description, and a CV. The Head of the Department of Photographs, National Gallery of Art, Sarah Greenough, will choose the winners.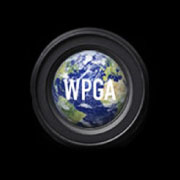 Deadline: February 15, 2015
Award: Participation in the 4th International Biennial of Fine Art & Documentary, and organization of the exhibition
Entry fee: $40 for each of first three shots, $10 for each extra photograph; $50 for the series (4-5 photographs), $14 for each extra series
Worldwide Photography Gala Awards organizes Pollux Awards for the seventh time, the award ceremony and winners exhibition will be held at the Heritage Municipal Museum of Malaga, Spain. Professionals and amateurs are accepted in diffeent categories and will be evaluated separately.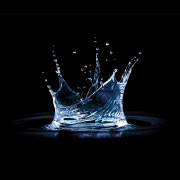 Deadline: February 22, 2015
Award: £1,500 for the overall winner, £500 for the first place in each category, £250 for the second place, and £125 for the highest commented photographs
No entry fee
To participate in the contest one needs to upload up to five photographs to the contest's group on Flickr. There are four categories to choose from: Earth and Space, Our Solar System, Deep Space and Young Astronomy Photographer of the Year (for the contestants younger than 16). The winners will be chosen by the scientist Maggie Aderin-Pocock, the Editor of the Sky at Night magazine Chris Bramley and the Curator at Royal Museums Greenwich Melanie Vandenbrouck.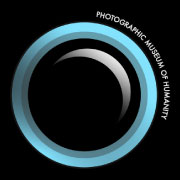 Deadline: February 25, 2015
Award: $2,000 for the first place winner, $1,000 for the second place, $500 for the third place, $500 for the New Generation Prize
No entry fee
To take part in the contest you need to become a member of the photography community of the Photographic Museum of Humanity and to send maximum 15 shots with the accompanying text. The submissions will be evaluated by photographer and member of Magnum Photos Christopher Anderson, Co-Editor of The New York Times Lens Blog James Estrin, Director of Centro de la Imagen and Lima Photo Biennial Roberto Huarcaya and museum's curators.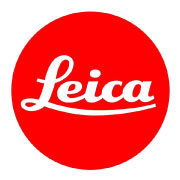 Deadline: March 1, 2015
Award: €25,000, Leica M camera lenses worth €10,000 for the winner; €2,500 for the winner of online voting
No entry fee
Only professional photographers can participate in the contest. They can do it by submitting a series of photographs created (completely or partly) in 2014. Each contestant can send only one entry. Applications will be evaluated by the Michael Biedowicz from ZEITmagazin, Christian Caujolle, Founder and former Director of Agence VU and Brigitte Schaller from LFI Magazine.